Get Ready for a Halloween Ride of Your Lifetime!
Home » Blog » AlaskaHauntedHouses.com News and Updates
October 3, 2018 By Victor K.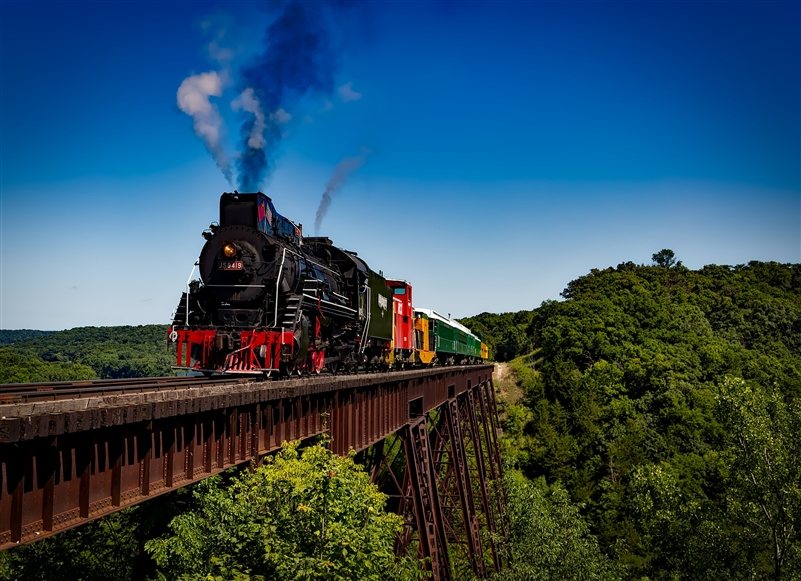 Head further north this Halloween season for a trip to remember!
Photo by:
Pixabay
This Halloween consider making a trip up north to Alaska. There's good reason even if you may have to take a flight over.
Each year, Alaska Railroad has been offering special event train rides, but most of these have been adult-friendly while leaving out children. This year, the children don't have to be left behind on the ride of a lifetime! Alaska Railroad is offering an amazing experience for the whole family. Children can enjoy a two and a half hour train ride with lots of tasty treats and Halloween crafts for a start. On board you'll also find seasoned magicians to keep the children dazed in a world of magical mystery.
The round-trip from Anchorage to Indian welcomes all to come dressed in Halloween costume for some crazy, ghostly and ghoulish fun while on the ride of your lifetime! There also plenty of Halloween-themed balloon animals and a coloring contest as well as a raffle for children to participate in. For anyone who loves a game of Bingo, it'll have a Halloween-themed Bingo game as well.
The cold may set in pretty fast in Alaska, but it'll be a Halloween trip to remember!
Let us know in the comments below if you'd traveled by Alaska Railroad before!